Went out with Chris and Adam Spanish Mackerel fishing today for an early morning try. It is miserablly hot this week with heat advisories all week long. We set out this morning looking for Spanish, they have not been here in any numbers so far for the year. Chris went through a very normal learning period but finally his first Spanish. It was a very nice 20″. Spanish Macks are notorius for finding a way to get off the line.
They have been far slower than normal this year and they do not seem to be with big bait balls so not sure where the schools of them are located.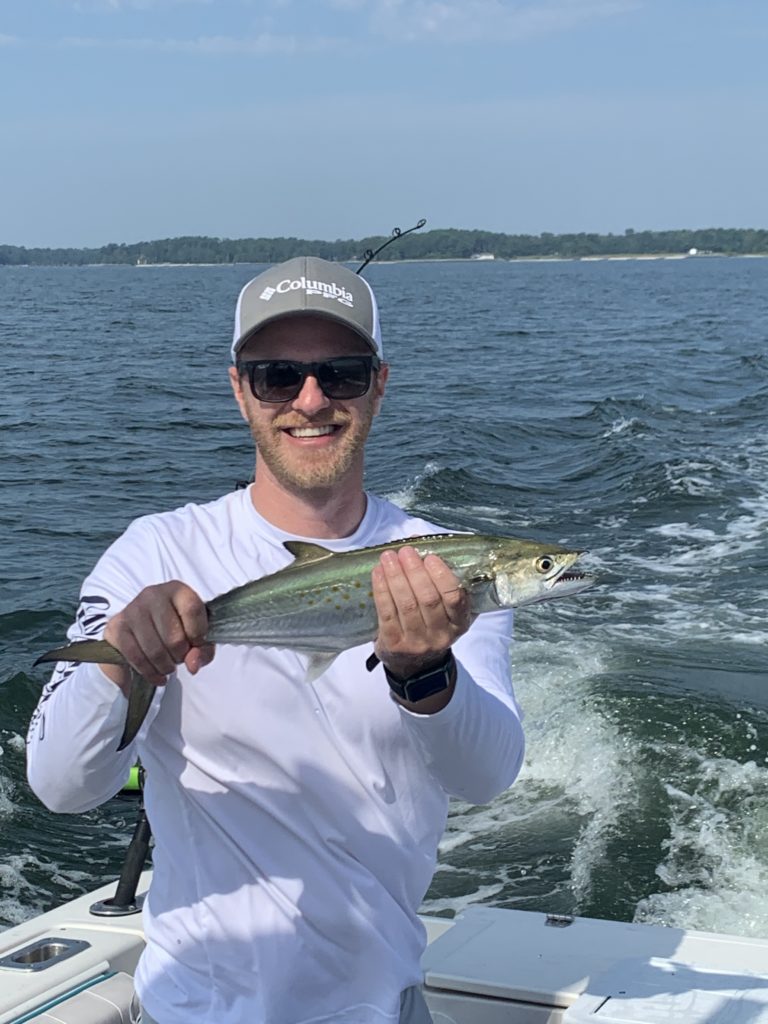 We were running Clarks and Drones with a variety of colors. I would not give the edge to any specific color in abundance but green probably won out overall. The water was hot about 83 degrees. We caught a bunch of blues (which we should have taken a picture of as well) because I think that was his first blue as well.
Chris also used my kayak and caught a very nice red "puppy" drum. I was not near the event so ask him yourself when you see him next. Puppy's have a distinctive spot on their tale and though it is not super unusual that they have more than one, having 4 is a bit unusual.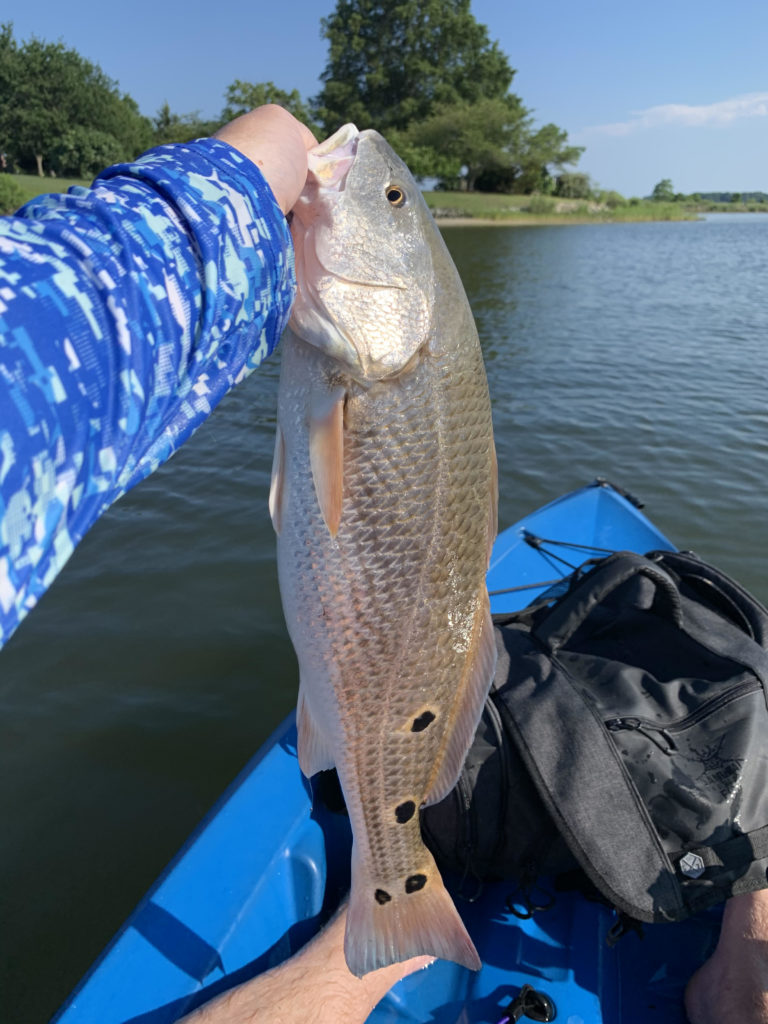 Great time with a great bunch of guys is really the very best of fishing.